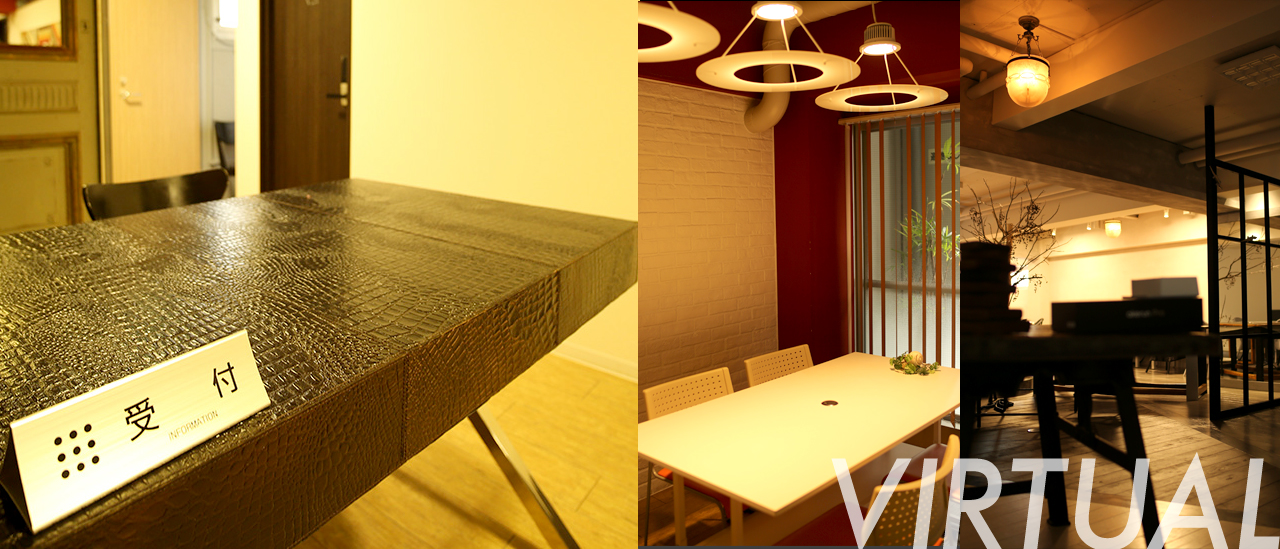 Virtual office
You can use the address in "Ebisu, Shibuya-ku" for business and corporate registration. We handle mail/postal items forwarding, and reception at the time of visitor.Virtual office contractors can use the conference room and meeting room as well.
Why Venture City? Here's 3 Reasons

High speed internet connection
NURO Hikari, high-speed Internet connection on all floors. The best choice for your online meetings.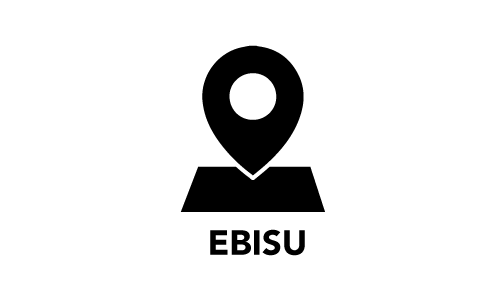 Corporate registration at "Ebisu, Shibuya-ku"
"Ebisu, Shibuya-ku, Tokyo" registration to add status to corporate transactions..

Meeting room
Three meeting rooms are available to accommodate visitors.
Basic plan
Monthly fee  ¥5,300
(Corporate address registration and mail/postal items forward.)
Service
Fee
Description (limited to 7 companies every month)
Address for corporate registration
Within the basic fee
・ Corporate registration with "Ebisu" address as head office location. ・ The address can be used on business cards, company information, and websites.
Mail forwarding
Within the basic charge (* Customers are responsible for actual postage costs)
・ Regular mail will be forwarded every Thursday. ・ Items that require a signature upon receipt, such as Takkyubin, will be forwarded every Monday and Thursday by Yamato cash on delivery. ・ Sudden documents can be forwarded separately on request.
Reception correspondence
Within the basic charge
In case of a sudden visitor, our receptionist will welcome at the general reception (details of the visitor will be reported to you by e-mail)
Mail notification service
Within the basic charge
Notification of arrived mail (You can check the details and status of the mail on the individual management screen)
Initial cost
Admission fee ¥10,000+ 1st+2nd month monthly fee (paid in advance) * 1: Tax not included. * 2: If the contract is made in the middle of the month, the whole monthly fee will be charged.
Option
Service
Fee
Contents
03 Phone number
¥1,500/ month
Tokyo 03 phone number. ・ Outgoing calls: ¥50/min ・ Incoming calls from cell phone ¥21/ min ・ Incoming calls from fix phone ¥10/ min

New application will no longer be accepted after March 11, 2021. 

IP-FAX
¥1,500/ month (*Phone charges will be charged separately)

Using your e-mail address to send and receive fax. 03 fax number available (communication charges not included) 

・ Transmission ¥20/sheet

・ Reception  free

New application will no longer be accepted after November 20, 2019.

Conference room
・Meeting room (~ 4 people): ¥1,200/ hour ・Reception room (~ 6 people): ¥2,400/ hour
・Two types of meeting rooms are available up to 2 hours/day (weekdays from 10:00 to 17:00) ・Reservation reception hours: Weekdays from 10:00 to 16:00 ※Reservations should be made one day in advance. We accept reservation by phone and through website.
Mail holding service
¥5,000/ month (annual lump sum paid in advance)
・

We will hold mails at our office.

(customers will collect directly at our office)
Brand name addition
¥2,000/ month/ brand
Add a brand name for the registered corporation. * Short time responsible.
Frequently Asked Questions
Q How long does it take to start using the service?

A It takes minimum of 3 business days to start using the service. Please contact us to apply.⇒ Flow of use (PDF)

Q Is there a minimum contract period?

A The minimum period for Virtual is 3 months.

Q Can I use the meeting room?

A We have two types of meeting rooms available. Virtual office customers can use for up to 2 hours a day. * Available from 10: 00 to 17: 00 on weekday
Contact Us
Telephone inquiries are available from 10:00 to 18:00 on weekdays.

* Reservations required for viewing (weekdays from 10:00 to 17:00).